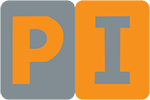 Precision Industries
Products & Services :
DSE Replacement
,
Alternator Rewinding
,
Generator Batteries
,
Generator Commissioning
,
Generator Maintenance
,
Generator Troubleshooting
,
Gensets
,
Machinery Repairing
,
Overhauling Services
,
Alternator Parts
,
Battery Charger
,
Deep Sea Controller
,
Deep Sea Electronics Controllers
,
Diesel Generators
,
Generator AMC
,
Generator Controllers
,
Generator Installation
,
Generator Repair
,
Generator Repair and Services
,
Generator Services
,
Generator Spare Parts
,
Generator Testing
,
Load Banks
,
Generator Repair and Service
,
Generator Suppliers
Business Details
Business Description:
PI (Precision Industries) established in 2005, under the umbrella of Beta holding (established in 1976) in UAE and KSA, Precision Industries have become a very much perceived and one of the solid makers of diesel generating sets in the GCC, Middle East and Africa. Our development and achievement are an aftereffect of our Vision, Dedication, mutual trust and responsibility alongside itemized understanding, along with detailed understanding, applying the right solution, providing rapid and comprehensive customer after-sales service according to the customer requirements.
By 2007 "PI" turned into an SME (Small Medium Enterprise) in the UAE, to be part of the trusted growing manufacturers in the Region, and awarded the record "The Best Manufacturing Business in the UAE" in 2013.
PI Power Going Green
In the current days with the high requests for power and the world and the more concern about the environment and ecological system.
In 2016 PI launched its Green energy program through the R&D division utilizing Experts to convey the most efficient and eco-friendly solutions to its customers with modern technologies that will reduce the operating costs and gas emissions on the planet.
Our Mission
Offer the full range of PI high-performance Power Generators and Energy Solutions at competitive prices backed by efficient after-sales support.
Our Vision
To be the Best Power Generators and Energy solutions provider in the Energy Sector.