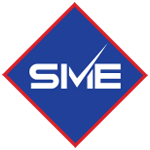 Swan Machinery and Equipment LLC
Products & Services :
Material Handling Equipment
,
Brushes Industrial
,
Forklift Rental Spare Parts and Services
,
Forklift Repair
,
Generator Repair and Service
,
Generator Spare Parts
,
Heavy Equipment Parts
,
Hydraulic Pumps
,
Lubricants
,
Rewinding Services
,
Turbo Charger and Starter Motor
,
Belt Industrial
,
Bucket Teeth
,
Electric Forklift Repairing
,
Tyres
,
Forklifts Rental-Parts and Service
Business Details
Business Description:
Swan Machinery and Equipment Rental LLC were built up in the year 2010 in Middle East trading Hub - Dubai, UAE. Within a short period, Swan machinery built up its business all over GCC. African and Asian nations with the quality of over 40 qualified staff, swan developing quickly and consistently.
Experience and the most recent innovation converge at swan to keep up an organization that is staffed by experts and can productively meet client necessities.
Swan deal with specialized OEM and Genuine parts, services of earthmoving development, automobile and generating equipment.
Focusing on Komastu, Caterpillar, JCB, Cummins, Perkins and serves Swan replace where you can depend on reliable sources of part supply.
The product includes Engine and Engine Part, Transmission and final drive, Hydraulic product, Hydraulic, Breaker, Electrical Product, undercarriage and Frame Product.
We have a decent scope of stock for significant Brand of Equipment and Forklift for Rental Services and Repairs.
At Swan we are glad for our 10 years, consistent level of growth, coupled along with our fame for being one of the UAE's independent autonomous forklift truck supply and services company.