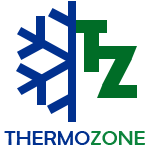 Thermozone Technical Services LLC
Business Details
Business Description:
Thermozone Technical LLC started with the sole aim of providing Technical and Economical solutions using latest technology, equipment and intelligence thus ensuring reliable and guaranteed work.
Our policy is to stand committed in its endurance to execute the work to the highest quality standard and satisfaction of its clients/consultants.
The Technical staff working with the company has extensive experience and specializes in the field of Designing, Manufacturing, Service of Cold Rooms and Other related products. They have been working with the most quality conscious clients in UAE.
Well trained manpower equipped with sophisticated machinery, tools, latest in-house software, state of the art technology and much more have powered Thermozone with leading edge desired by a respected Client.
Products:
Cold Stores, Insulated Panels & Doors, Industrial Refrigeration, Commercial Refrigeration, Super Market Solution, HVAC Solutions, Chilled Water Solutions, Electrical Systems
Open Hours:
Saturday to Thursday 8:30 am to 6:30 pm, Friday Closed