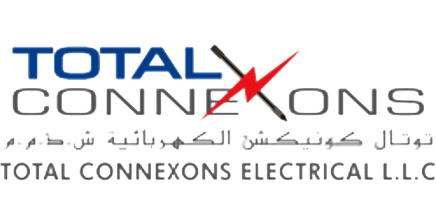 Total Connexons Electrical LLC
Products & Services :
Copper Tape
,
Earthing and Lightning Protection
,
Earthing and Lightning Protection Equipment
,
Exothermic Welding System
,
Cable Glands and Lugs
,
Cable Accessory Suppliers
,
Cable and Wire Suppliers
,
Cable Cleats
,
Cable Management
,
Cable Ties
,
Conduit
,
Conduit and Conduit Fittings Electric
,
Earthing
,
Glands
,
Lugs
,
Panel Band
,
Cable Tiles
,
Electric Earthing Equipment
,
Electric Equipment
,
Electric G I Accessories
,
Electrical Switchgear
,
Electricity Companies
Business Details
Business Description:
TOTAL CONNEXONS ELECTRICAL LLC - young as a company but dynamic and bold in its commitment in providing a complete solution in the fields of Earthing, Lightning, Exothermic and Electrical goods and accessories.
With a clear vision since its inception in 2003 it has developed "SPEEDWELL" as a quality home brand and on its course of development it has amalgamated with various world class brands to become a total solution provider in this region.
A unique combination of specialized technical expertise, awareness of market, prompt response and efficient service allows to meet specific requirements of clients and puts it at par in this competitive world.
Strong marketing network and Innovative research team and dedicated staff caters to a wide range of industry including Civil, Mechanical, Electromechanical, Oil and Gas, Power Generation, Transportation, and other Public and Private utilities.
Centralized operations and huge inventory is its strength in catering the needs of Middle East, African sub continent and reaching the rest of the world.
Products:
Cable Glands and Lugs, Cable Management System, Earthing Accessories, Exothermic Welding System, Fastener and Fixtures, Lightning Protection, SS Cable Ties and Bands