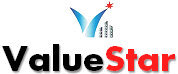 Value Star Building Metal Products Manufacturing LLC
Business Details
Business Description:
VALUESTAR is an architectural aluminium company, specializing in planning, design and executing Aluminum glazed curtain walling, skylights, Aluminum windows & doors for all sectors of the construction market in the Middle East. Our uncompromised commitment to Innovation, Quality and Performance and Passion to provide cost-effective solutions has distinguished us as a leader in custom built, structural skylights, curtain walling and sloped glazing. We are a committed group of experienced professionals . Our projects are from conceptual design through engineering, fabrication and installation with a mission to build on time, within budget and to the Customer's satisfaction.
We have diversified into fabricating custom built architectural glass, stainless steel, steel, aluminium composite panel related products, to provide our customers with complete building enveloping solutions. Our specialists in glass technology are leading innovators in structural glass design, glass engineering and fabrication. Our products have been installed in commercial, hospitality, malls, villas, high-end residential projects in UAE.
Our new factory established in Dubai Investment Park has state of the art, modern and integrated facilities spanning across 2 warehouses dedicated to aluminum fabrication that will support mass fabrication of high quality curtain walls based on cutting edge technology and machinery.
We are specialized in Technal systems from France and are approved fabricators for Technal in the UAE. Technal systems provides aesthetic, modern, high quality aluminium range products in compliance with thermal insulation standards of UAE.
Products:
Our Product range encompasses Curtain walls, Panoramic narrow profile doors, sliding doors and windows, bi-folding doors, casement windows, side hung windows, tilt and turn windows , lift and slide doors, Sliding doors,Corner sliding doors, canopies, skylights, spider glass system , Glass railing, wall cladding, shower cubicles, glass doors, automatic doors, decorative panel doors, S.S railings, S.S canopies, Gates, S.S cladding, and also grill works.
Open Hours:
Saturday to Thursday 7:30 am to 6:30 pm, Friday Closed