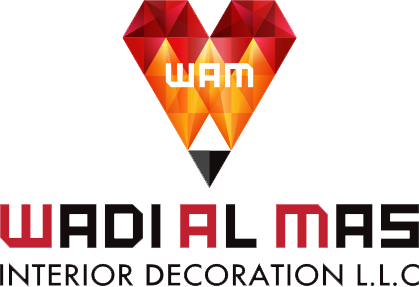 Wadi Al Mas Interior Decoration LLC
Business Details
Business Description:
We are an Interior Decoration Company based in Dubai offering creative, innovative, effective and productive interior decoration and renovation services including design, approvals, consultancy, sourcing, installation and project management.
Whether it is residential, commercial or any other decoration or renovation project, we strive to provide the best and complete interior decoration solutions with our creativity, experience and expertise in the field. With our wide range of services and skilled team, we provide all civil, HVAC, MEP and decor work to complete any interior design project successfully. We make sure that all projects that we undertake are completed within time and budget of our clients without compromising on quality.
We create great interiors that captures the essence of the space and the spirit of its users by combining creative design solutions, latest trends & techniques, quality materials, impeccable workmanship, excellent finishes and feel. We believe that a good interior space should excel in its function, form and feel to create a perfect blend of ambiance, comfort, luxury and productivity.
As we are pre-approved to execute interior projects by various departments, free zones and communities in UAE, we provide our clients with all documentation and processing for approvals and commissioning of projects.
We offer assistance to our clients with documents and approval process or interior projects in various organizations including : Dubai Municipality (DM), Dubai Civil Defense (DCD), Dubai Water and Electricity (DEWA), Tecom, Concordia, (JLT), Trakhees, Jebel All Free Zone (JAFZA) & Dubai Silicon Oasis (DSOA).
Open Hours:
Saturday to Thursday 8.30 am to 5.30 pm