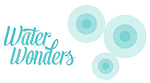 Water Wonders Aquarium Trading LLC
Business Details
Business Description:
Water Wonders Company was established with 10 years background in aquatic field in Dubai in 2001. We are now proud to have created and customized some of the most advanced and creative aquariums, ponds and water features in the region.
Our vision
Our vision has always been to deliver a full set of offering to our clients from design and customizing aquariums (Fresh water and Salt water), waterfalls, fountains, ponds, landscapes, natural and artificial rock works to manufacturing and after sales services.
Thanks to our new 5,000 sq ft facility in Dubai, UAE. We have created a one stop environment for our customers where they can create their own dreams with the help of the most experienced and creative in-house designers and engineers.
Water Wonders goal is to create and build high quality and long lasting artistic aquariums and ponds using the latest aquatic technologies.
We are one of the few companies worldwide that meets and manufactures all their needs in-house. Manufacturing and engineering metal structures, piping, electrical circuits, water proofing, lighting, filtration systems, glass and acrylic works for all our aquariums and ponds are some of our in-house engineering capabilities. Moreover, the dedicated wood work team is providing variety of designs and finishing for our products using some of the best materials available in market.
In this region, Water Wonders is considered as the only company that is able to offer its clients the same level of services and products that are available worldwide.
Offering reliable, safe and durable products and services is always at the core of our principle and making sure that our customers are enjoying their dreams without any hassle is our priority.
Water Wonders offers its products with industry accepted warranty terms and variety of after sales packages.