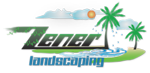 Zener Landscaping LLC
3rd Floor, Al Fardan Bldg, Near Al Maya Supermarket, Bur Dubai
Dubai
389
04-3388235
Call
04-3388234
Business Details
Business Description:
Zener Landscaping is part of the Dubai based 'Zener Electronics Services' , which is a diverse electronic and electro mechanical group comprising of a number of specialist divisions and companies. Our creation came in 2007 to diversify our MEP divisions into Irrigation and therefore creating our Landscaping Division.

Since then we have flourished into one of the fastest growing landscaping companies in the UAE, with major clients such as ADNOC, Dubai Properties, Dubai Health Authority, National Projects Company, Dolphin Steel Construction, System Construct and Abu Dhabi Police.

We are a dynamic company that prides ourselves in working with a diverse range of clients to grow our knowledge and improve the skills of our staff at every opportunity. We are currently working with Large Contractors, Government Projects, His Highness Properties (Engineers Office) Large Scale Maintenance, Private Villas and specialized Water Conservation and Green Roof Projects.
Vision
To be quality driven and original in our ideas throughout each and every aspect of the landscaping. To incorporate new innovation in science and technology so as to develop, re-invent and lead in this desert environment.
Mission
Zener Landscaping believes in a professional approach from the concept of design to completion of the project which includes our responsibility to conserve water. We acknowledge your investment and we aim to achieve a harmonious and cost effective landscape.
Values
Zener Landscaping wants to pass a landscape area to our customers that adds natural beauty and value to their surroundings.
Services:
Landscape Design, Soft Landscaping, Hard Landscape, Irrigation, Wooden Works, Lighting and Electrical Works, Swimming Pool and Water Features, Maintenance, Speciality Services