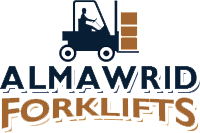 Al Mawrid Heavy Equipments Trading LLC
Business Details
Business Description:
Al Mawrid Heavy Equipment Trading established in 1987 with the vision of providing customers well maintained material handling equipment located just five kilometers away from Dubai. We sell quality forklifts that run well, looks good and at a fair price. We deal in all type and brands of forklifts. With over 25 years of experience in multiple brands of Forklift repair, parts, sales and service.
All the pre owned forklifts go through quality inspection and repair at our facility before being offered for sale. Our team of licensed mechanics, welders, and painters bring with them a wealth of experience and knowledge that we pass on to the customer. As a business we feel the only way to grow is through repeat satisfied customers.
Our products and services are available at a fair price. We guarantee your satisfaction in all our dealings.