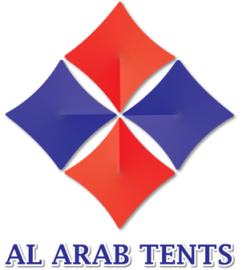 Ardh Al Arab Tents and Sheds Fix LLC
Business Details
Business Description:
Al Arab Tents, the illustrious name that is admired for shading innovation in the Arab world. Al Arab Tents & Sheds provides total turnkey solutions in the execution of specialized projects where the tensile membrane structures are concerned. Our services start from concept development form finding, detailing, drawing, fabrication and installation.
Due to consistent supply of quality products and delivery commitments, today Al Arab Tents & Sheds is an established and popular company with excellent track record. Always looking for new designs and uniqueness in the industry, Al Arab Tents has kept clients pleased by embracing ethics in dealings, competence, providing them choices of selection to exactly fit to their requirements and make them aware of latest fabric and technology.
Please feel free to go through the product listed below and much more in our product and services section:
Tents & Accessories: Pyramid Tents, Canopies, "A" Type Tents, Big Tents for Big Events, Exhibition Tents, Traditional Tents, Emergency Recovery Area Tents, Relieve Tents, Tents for Disaster Stricken Areas, Storage Tents and European Tents.
Shades: Cantilever Shades, Truss Type Shades, Unipole Type Shades, Top Support Type Shades, Bottom Support Type Shades, Conic Shades, Sun Shades and various bespoke designs.
Awnings: Retractable Type (Automatic and Manual), Fix Awnings, Basket Awnings
Custom Made Tents: Baithshaar Majlis, Traditional Tents, Wedding Tents