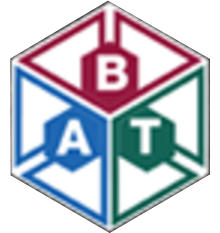 Barad Atlanta Trading LLC
Products & Services :
PVC Curtains
,
Truck Box Accessories
,
Floor Heating Cable
,
PVC Covings
,
Cold Storage
,
Freezer Gaskets
,
Hinges
,
Latches
,
Magnetic Gaskets
,
Plinth Profile
,
Cladding
,
Gaskets
,
Refrigeration Contractors and Maintenance
Business Details
Business Description:
BARAD ATLANTA TRAD. L.L.C. a prominent supplier of refrigeration, cold store, cladding materials and all kinds of fixing accessories. Became operational in early 2010, based in Sharjah, United Arab Emirates. We established this company looking to serve the industrial, commercial and public sector clients in the related industry, on the basis of our ample experience and extensive customer acquaintances.
We are the experts, but we do not sit on our laurels, we continue to challenge the ways. Our well knowledgeable, dedicated and highly qualified technical staff constantly look in to serve the needs of customers & look for the ways for further enhancement.
Cold Room Accessories:
* Mechanical Hardware & Accessories
* Hinges and Latches
* Door Heaters Wires
* Floor Heater Wire & Accessories.
* EPDM and Silicone Gaskets
* Magnetic Door Gaskets
* Pressure Relief Valves
* PVC Strip Curtains, Rails & Fixing Accessories
* PVC Covings, Floor Plinth & Fixing Accessories
* Nylon Threaded Rod, Buffalo Bolt, Nut & Washers
* Sealants, Adhesives & PU Foam.
* Digital and solar Thermometers.
* Ceiling Suspension System
* Aluminum Door Profiles
* Aluminum Angles, Custom Made Flashings
Cold Rooms–Walk in Chillers & Freezers.
Barad Atlanta will be offering the entire services to the cold storage facilities.
* Insulated Panels
* Refrigeration Equipments
* Manual Sliding Doors
* Automatic Sliding Doors
* Swing Doors
* Hinged Doors
* Roll Up Doors
* High Speed Curtains
* Over Head Sectional Doors
* Shelving's & Rack Systems
* Electrical Components & Light Fittings
* Air Curtains
* Insulation Materials, Rockwool & Glass wool
* PU/ Polystyrene Board
Refrigeration Truck Boxes & Accessories
* Insulated Truck Boxes- Erected / Knockdown Form
* Accessories and Components for Truck Boxes
* Container Type & Recessed Type Locks (GI & SS)
* Rear & Side Door Hinges ( GI & SS)
* Meet Hook & Rail
* Door Gaskets & Ceiling Lights
* Cargo Rail & Belts
* Checkered Aluminum Sheets
Cladding Sheets & Fixing Accessories.
* Insulated Panels -PU/ PIR/ Rock Wool
* Single Skin and Tiled profile Sheets
* Sandwich Panels, GRP Sky lights, Z / C Purlins
* Roof Curb Base, Gutter & Downspouts
* Fixing Accessories, Filler Block & Screw Caps
* Sealant Tape, Purlin Tape, Masking Tape
General Products
* Panel Fasteners
* Food Service Hardware
* Equipment legs & Accessories
* Waterproof Switch, with Cover plate
* Florescent Fixtures
* Caster Legs
* Foot Inserts
* Pull Handles, Knobs
* Magnetic Catches
* Locks
We have a very strong network with reputed vendors and manufacturers across the globe to meet small and bulk orders within the stipulated time frame. We assure reliability and competitive price for our products.
We import and supply reliable and top range products from branded international suppliers and manufacturers from UK, U.S.A, GERMANY, DENMARK, ITALY, INDIA, TAIWAN & CHINA.