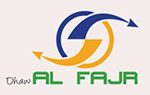 Dhaw Al Fajr Tailoring (Uniform Specialist)
Business Details
Business Description:
We wish to introduce our company Dhaw Al Fajr Uniforms Specialist as one of the leading manufacturer, importer and exporter, specialized in customized uniforms for several sectors including Industrial Uniforms, Security Uniforms, Restaurant and Hotel Uniforms, Hospital Uniforms and School Uniforms, etc. We have full-fledged factory and distribution centers in Sharjah & Ajman.
We have reliable partners across the globe for all our manufacturing, distributing and designing needs. Furthermore, we implement every measure to manage quality control procedures and to fulfill on time delivery. We assure you that, our quality standards is our commitment and also we offer only the very best products at the very best prices, Satisfaction Guarantee, Accurate Sizing and 24/7 Customer Service. Our factories are equipped with the latest state of the art machines using latest technology also fully computerized embroidery machine produces identical and precision finished designs. All our operators are trained and skilled personnel which ensure the quality of our products.
Dhaw Al Fajr Uniforms Specialist is also the place to go for corporate Uniforms or any other type of uniform you may require and no matter what kind of industry you are in, we can provide the staff uniforms that best suit your needs.