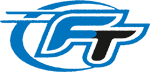 Fast Track Metallic Ind LLC
Business Details
Business Description:
Fast Track Metallic Ind. L.L.C established in 2012 by well skilled Engineers and technicians, specialists in versatile Stainless Steel furniture for sterile applications within the pharmaceutical, medical, Supermarket, Bakery and food preparation industries. Based in Sharjah, UAE, Fast Track Metallic Ind. L.L.C manufactures top quality equipment using the most up to date design software, high quality Stainless Steel and highly skilled professionals.
With our extensive range of Stainless Steel Furniture, Fast Track Metallic Ind. L.L.C can manufacture all of your Stainless Steel fabrications when fitting out and refurbishing areas in which hygiene is your number one priority. As well as this our simple website means ordering one off items couldn't be easier or quicker – leaving you more time to run your own business.
All Fast Track Metallic Ind. L.L.C products are manufactured to ISO Standards quality marks, ensuring that our customers are only purchasing top of the range equipment.
Industries we support include Supermarket, Hotel, all food manufacture, medical, pharmaceutical, bakeries and construction where design is key.
We have an excellent staffs who will guide Customers their best ideas by keeping in constant touch with customers and informing about the market trends. Our Special Team equipped with Skilled Technicians take care of the After sales which adds a additional Quality to us.
Products:
Bain Marie Unit, Bakery Trolley, Double Bowl Sink Unit, Fruit & Vegetable Stand, Hand Rail, Medical Lab Cabinet, Roastery Counter, Soaking Tank, SS Rack, SS Wall Shelf, Table With Drawers, Upright Cupboard, Wall Cupboard, Wort Top Counter