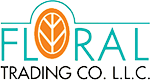 Business Details
Business Description:
Floral Trading was established in the year 1998 based in Sharjah, U.A.E. and are one of the market leaders in the region, having concentrated in the field of wholesale trading of fresh flowers, foliage, plants and floral accessories.
While majority of the products are procured from Dutch Flower auctions, we source and import unique items on a regular basis directly from the growers from all over the world through our associates and suppliers placed locally in various countries.
From the inception, we are honoured to have participated in several royal and prestigious families' weddings in the region. Whether your budget is in thousands or millions, all you have to do is to leave the responsibility to us and we will make sure that the event is memorable to you and your dear ones for the years to come.
Our products range consists of thousands of varieties of fresh flowers, foliage and accessories to match with the requirements of designers and event planners. Floral ensures our customers the best quality and freshness of flowers by bringing you only 1st Grade Quality products. We receive the product daily by shipment from Holland, France, Italy, California, Peru, Ecuador, Colombia, New Zealand, Australia, Kenya, South Africa, Ethiopia, Malaysia, Thailand, Taiwan, Vietnam, China, Sri Lanka, Lebanon, Egypt, Mauritius and many more places from around the world.
Floral is committed to our patrons with the highest quality, most unusual products sourced from around the world. Floral welcomes the requirements for special variety of flowers for an extraordinary design which we will source from whatever corner of the globe it grows. Let it be a seasonal product or as a matter of interest or liking, we will organize everything according to your taste and style, which includes our expertise in floral arrangements and decorations.
In order to accommodate all kinds of requirements from our retailers, hotels and event organizers, we have a fully equipped and extensive storage facility with the support of a strong logistics team capable of covering the entire U.A.E market.
Our Marketing & Logistics Departments are actively involved in the sourcing and exporting of different range of products and they are fully trained to handle any size of orders, effectively and efficiently.
Direct shipments can be arranged from source to any part of the Middle East, which will be economical, hassle free, and comparatively within the shortest possible time. We will be pleased to offer/share our expertise and knowhow, should you have any query related to your requirements whether it is for a special event or for a retail business venture.
Our staff are trained to fulfill any special request, routine or difficult. They can suggest a wide range of choices and solutions. We can also help you educate your customers, providing you with the current floral trends, seasonal availability, and much more!
" Use Our Online Retail Portal: www.floralshop.ae "
Products:
Flowers: Amaryllis, Anthurium, Calla Lily, Carnation, Chrysanthemum, Cymbidium, Delistar, Gerbera, Hydrangea, Lisianthus, Orchid, Oriental Lily, Peony, Rose, Tulip