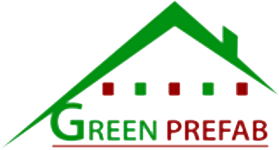 Green Prefab FZE
Products & Services :
Flag Pole Supplier
,
Hoarding Fencing
,
Security Cabins
,
Solar Light Pole
,
Ablution Unit
,
Car Parking Shades
,
Diesel Tank
,
Portable Cabins
,
Solar Light Tower
,
Tents
,
Cabins
,
Tents and Tarpaulins
,
Tents Portable
Business Details
Business Description:
Green Prefab FZE, is a Hamriyah Free Zone, Sharjah based company having specialization in manufacture of Portacabins, Labour Camp Setup, Fencing -Chain Link Fencing & Hoarding Fencing, Steel Signboard, Electrical Poles, Diesel Tank, Steel Tank & Fabrication, Car Parking Shed, Levelling, Compaction, MEP Works.
We have a set up of 5000sqm land with 50 manpower with the machine equipment to manufacture 50 portacabins per month & fencing 10km. We are approved by Abu Dhabi Civil Defence.
OUR STRENGTH INDICATORS
* We have our marketing office in Dubai
* We are the Approved Contractors for Fencing WorkS for Dubai Municipality.
* Currently we are doing a Hoarding, Fencing & Signboard Project for one of our Prestigious client -M/s CPM Consultants. In the recent past we have been doing projects for Dubai Metro Project.
We have our own Fabrication & Portacabin Manufacturing Unit / Facility in Hamariyah Free Zone.
Services:
1) Portacabin Manufacturing, Installation & Turnkey Projects Waterproof & Fire Retardant Cabins Manufacturing - 5 year warranty - 2 room Kitchen/Toilet Site Offices, Mosques, Security Cabin, Toilet Blocks, Labor Camps
2) Portacabin Maintenance Work
3) Plumbing Works - GRP Water Tank / Septic Tank Supply & Erections Pump & Sewage Line Works
4) Electrical / SMDB / Generator Connections
5) Portacabin Shifting Works
6) Boundary Wall, Levelling, Compaction Works, Footpath, Interlock Fixing Work
7) Hoarding Fence, Steel Tanks Fabrication Works