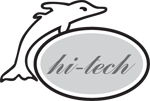 Hi Tech Engineering Services LLC
Near Sedar Co, Opp Sedana, Industrial Area No 2
Sharjah
19860
06-5332986
Call
06-5321319
Business Details
Business Description:
Introduction to the top notch services and expertise that we provide may not be needed for those who know the sincere jobs done by us. We take pride to boast that we are one of the best service providers among the leading technocrats in the U.A.E.
With an experience of more than a decade and half a premises, fully equipped with all kinds of engineering machines and qualified staff, we are prepared for any work-specification to meet our customer's satisfaction. We believe in your contentment and hold high our time and quality commitments.
In the past years we have successfully completed projects related to fabrication, replacement and repair of mechanical parts for Rubber and Plastic factories, Rope factories, Marble factories, Food processing companies, etc. The list of our successful achievements and satisfied clients in never ending. Our clientele includes oilfield companies and suppliers as well as construction companies and building material suppliers. We have also undertaken sub-projects of all kinds of metal works and structural steel including decorative works for Hotels, Malls, Resorts, etc.
Products:
Stud Bolts, Heavy Hex Nuts, Engineering Studs, Threaded Bars, Round Bars, Anchor Bolts: Type-J, Type-L as per given drawing, U Bolts
Services:
1. Cladding and Structural Steel fabrication, 2. Electro-Galvanizing (zinc plating of fasteners, scaffoldings, beams, fittings etc.), 3. Machining and repair of machine parts (Dies, Punches, Shafts etc.), 4. Metal decors for furniture and interiors, 5. Polishing of metals such as brass and steel.
Beside these we undertake all kinds of Metal works of stainless steel, mild steel, carbon steel, brass, cast iron and many more.