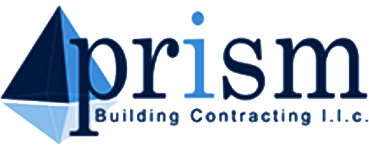 Prism Building Contracting LLC
Products & Services :
Chain Link Fencing
,
Asphalt Works Contracting
,
Barges Asphalting
,
Concrete Works
,
Fencing Contractors
,
Interlock Contractor
,
Leveling and Earth Works
,
Road Base and Asphalt Works
,
Road Contractor
,
Road Repair Works
,
Shed Construction
,
Warehouse Construction
,
Access Road Contractor
,
Amusement and Aquapark Contractors
,
Concrete Flooring
,
Landscape Architects and Contractors
,
Road Building Contractors
Business Details
Business Description:
M/S. Prism Building Contracting LLC in the field of soil engineering (Earth Works) i.e. Survey, Excavations, Cutting and Filling, Ground Preparation, Grading, Leveling, Sub-base applications,Road-base applications, Hardscaping, Asphalt, Base course and Wearing course with Tack coat and Prime coats, Traffic sign markings and Stone pitching etc.
PBC providing excellent services to all our clients from different fields as we are equipped with qualified professionals and latest equipments. Our ultimate target, desire and practicality to following British and European standards and specifications made us unique among our competitors as our attached cliental prove an utmost satisfaction of clients through services provided.
M/S. PBC is committed to maintain best quality standards with timely completion. We are committed to provide excellent quality as per clients, consultants and recognized third party independent laboratory's method statement and test report criteria.
So, we are offering you an opportunity to see solution for a wide variety of environments in the field of soil engineering.
We are a group of highly dedicated construction specialists who specialise in all types of roadwork's around the UAE and GCC Countries. We deliver the highest quality standard of work that includes a group of highly qualified skilled engineers to complete the service you require within your budget.
What we do:
Supply the work you require at a high quality standard, Guaranteed!
Services:
Asphalt, Asphalt Roads, Earth Works, Industrial Asphalts, Asphalt Car Parking, Asphalt Yards, Asphalt Farm Roads, Road Base, Industrial Interlocked, Grading and Leveling, Temporary Roads, Asphalt Repair Works, Asphalt Patching, Commercial Asphalting, Supply and Lay Asphalt, Asphalting of Rock Barges, Asphaltic Concrete, Marine Engineering, Storages Yards and Maintenance