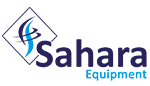 Sahara Equipment
Products & Services :
Air Compressor Hire and Repair
,
Diesel Engine Repairs
,
Generator Rental
,
Generator Repair
,
Generator Spare Parts
,
Generators Hire
,
Heavy Equipment Spare Parts
,
Rewinding Services
,
AMC for Generator
,
Motor Rewinding Services
,
Over Hauling Services
,
Access Platforms
,
Forklifts Rental Parts And Service
,
Generator Repair and Service
,
Generator Suppliers
Business Details
Business Description:
We are glad to introduce as Sahara Equipment Trading and Rental LLC giving Total Power Solutions to the rapidly developing construction and industrial areas all over UAE. Our service centre situated in Sharjah Industrial Area 17 is lead by qualified, professional and highly experienced engineers. our dedicated customer service agents are available 24/7 to guide customers. We are giving Generators (20kVA-500kVA), Air blowers (175CFM-820CFM), Lighting towers, and so on rental or long term leasing, with nonstop service options. Additionally, we can supply one mega or more in auto-synchronizing mode. Our trading department sells a wide range of Generators and Air compressors, in various combinations of motor and alternator of customer choice. We also supply motor/alternator spare parts of top brands like Perkins, Volvo Penta, John Deere. and so forth at a competitive price.
Repairs and Maintenance
We welcome repairs and maintenance jobs of Generators, Air compressors, forklifts and a wide range of diesel motors like Perkins, Cummins, Cat, John Deere, Detroit, Duets etc with the assistance of our committed and profoundly experienced experts, under the supervision of qualified engineers. Our dedicated equipped vehicles are ready to call '24/7' for pickup/delivery and on-site repair for timely service to our customers. We have a full-fledged facility for fuel injection engineering with most advanced machinery and highly qualified technical staff. Our staff are experienced in electronic unit injectors and fuel injection system of Cat, Cummins, Perkins, Mercedes, Volvo etc.