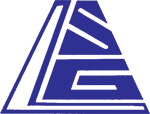 Sharjah Glass Store LLC
Products & Services :
Powder Coating
,
Wood Finish Powder Coating
,
Acrylic
,
Display Stands
,
Glass Balustrade
,
Glass Designers and Processors
,
Glass Partitions
,
Metal Coating
,
Acid Texture
,
Automatic Doors
,
Decorative Coatings
,
Folding Door Systems
,
Shower Enclosures
,
Spray Painting
,
Stained Glass
,
Wash Basin Mirrors
,
Shopfitters and Shopfitting Equipment
Business Details
Business Description:
Sharjah Glass Stores LLC., was founded in 1976, as a small glass trading company, today has three divisions: Glass, Powder Coating and a Retail Showroom which employee more than 120 personnel. Recently we have established another powder coating plant, fully automated, Sharjah Metal Coating & Industries LLC. to cope up with the ever increasing demands of the industry.
All our Divisions are backed by a team of professionals, engineers, and skilled labors. The following works are done under their supervision, using both traditional and modern technology to ensure customers of high quality, good price and on-time delivery.
GLASS DIVISION
* Glass Bending, Tempering & Double Glazed Units
* Sand Blasting, Acid Etching, Air brushing & other Decorative glasses
* All types of Polishing, Beveling, Drilling holes & Water jet cutting
* Designing & Creating all types of Display Units using Aluminum Profiles, Glass, Wood & Acrylic for showrooms and shopping malls
* Installing all types of Shop Front glasses + Aluminum works
POWDER COATING DIVISION
* Protective & Decorative Powder Coatings for Aluminum & Steel
* New Edition to our Coating Division is another fully automated coating line under the name of SHARJAH METAL COATINGS & IND. LLC. located in Sharjah Industrial area no. 13.
TRADING DIVISION
* Wholesalers and Retailers of Interior Decoration products: Cast Acrylic Sheets, Acrylic Mirror Sheets, Polycarbonate Sheets, Ceiling Diffuser, PVC Floor Tiles, Glass & Aluminum Accessories including Accessories for Display Cases, Counters, Shower doors & Wooden furniture.
Products:
Interior Decoration Products:- Grid Panel System, Slatwall System, Shop Fittings, Woodem Frames, Wall Channel & Bracket System, Mosaic Mirror Tiles, Mosaic Mirror Tiles, Ceiling Diffusers & Tiles
Display Units, Acrllic Sheets & Mirrors, Polycarbonate Sheets, PVC Floor Titles, Garment Racks, Roto System, Architectural Glass Fittings, Trolley & Supermarket Shelvings, Glass Balustrade, Hinged & Sliding Doors, Round Showcases, Stained Glass, Acrylic Box
Services:
Glass Pocessing:- Glass Bending, Tempering & Double Glazed Units, Sand Blasting and Acid Etching, Polishing, Beveling and Waterjet Cutting, Shop Front and Aluminum Works
Electrostatic Powder Coatings & PVDF Coatings:- Architectural Aluminum, Fencing & Wall Railings, Steel Furniture, Profiled, Sheets & Diffusers, Sign & Display System