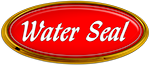 Business Details
Business Description:
Water Seal was established in the early 1990's with the strong vision to achieve greater heights in the construction business. Our strong determination and motivation has gained greater reputation in the construction industry. Since our establishment, we have sustained to be the leading water and thermal proofing contractors in the construction industry in United Arab Emirates.
Water Seal offers a wide scope of services in the construction industry like including polyester and polyvinyl waterproofing, concrete and glued water proofing, thermal insulation, concrete flooring and repairing technologies, expansion joint treatment.
Water Seal has carried out all the projects with the latest and high-quality equipment's available in the market. They hold a well-trained and highly experienced professionals in the field of waterproofing and thermal insulation.
Products:
Roofing Waterproofing, Modern Combo Roofing Systems, Flooring, Concrete Repair and Protective Coatings, Crack Injection, Structural Strengthening, Fabric Shade Structure, EIFS/EIWS