39 results for
Air Compressors in Abu Dhabi
Standard Technical Supply LLC
Shop # 58, Ground Floor, Al Firdous Building, Sector # M3, Mussaffah Industrial Area
Abu Dhabi
27165
02-5544689
Call
Products & Services :
Air Compressors
,
Oil Transfer Pumps
,
Drum Pump
,
Gear Pumps
,
Pumping Solution
, Lube Oil Pumps, Acid Pumps, Sludge Pumps, Waste Water Pumps, Dosing Pumps, Compressors, Chemical Injection Pumps, Progressive Cavity Pumps, Vacuum Pumps, Fuel Pumps, Blowers, Pumps, Diaphragm Pumps, Water Pumps, Chemical Pumps, Submersible Pumps, Centrifugal Pumps, Electric Motors, Ship Spares
Read More...
Classic Machinery Rental & Repair
Products & Services :
Air Compressors
,
5 Ton Roller
,
5 Ton Baby Roller
,
3 Ton Baby Roller
,
Boom Loader
, Sandblasting Equipment, Tower Lights, Roller Compactor, Plate Compactor, Vibrator Poker, Bar Bending Machine, Steel Cutting Machines, Asphalt Cutter, Welding Machine, Construction Equipment And Machinery Rental, Generator Repair and Service, Generators Hire, Generators Portable
Read More...
Products & Services :
Air Compressors
,
Forklift Hire
,
Generators Hire
,
Telehandlers
,
Construction Equipment Rental
, Machinery Hire, Lighting Towers, Material Handling Equipment, Scissor Lifts, Access Platforms, Access Equipment, Oil and Gas Equipment, Training Services
Read More...
M4, Plot 8, Al Fahim Building, Mercedes Showroom, Mussafah
Abu Dhabi
277
02-6722822
Call
Products & Services :
Commercial and Industrial Shelving
,
Commercial Vehicles
,
Compressors
,
Compressors for Hire
,
Computer Cleaning Products
, Construction Equipment and Machinery Suppliers, Cranes, Diesel Engines Parts and Accessories, Drilling Equipment, Earthmoving Equipment And Parts, Forklift Suppliers, Garage Services General, Generator Suppliers, Hydraulic Equipment-Tools and Supplies, Hydraulic Hoses And Fittings, Lifting Equipment, Machinery New, Marine and Offshore Equipment-Engines Parts and Supplies, Material Handling Equipment, Partitions, Pneumatic Tools and Equipment, Pumps, Sandblasting Commercial and Industrial, Sandblasting Equipment, Shelving and Storage Equipment, Tools, Truck Dealers, Winches
Read More...
Top Air Compressors Companies in abu dhabi
Standard Technical Supply LLC, Abu Dhabi, Contact: 02-5544689
Classic Machinery Rental & Repair, Abu Dhabi, Contact: 02-6731004
Access Hire Middle East LLC, Abu Dhabi, Contact: 02-5574875
Al Budoor Trading Establishment, Abu Dhabi, Contact: 02-6722822
Al Futtaim Machinery & Co, Abu Dhabi, Contact: 02-5029100
Delta for Heavy Equipment, Abu Dhabi, Contact: 02-5542554
Euroblast Middle East LLC, Abu Dhabi, Contact: 02-5544528
Expert Refrigeration & Electrical Equipment Trading Est, Abu Dhabi, Contact: 02-5508308
About Air Compressors
Air Compressors in UAE
Air compressors are the machines that generate high pressure compressed air which is used in varied applications, machines, industrial works, tools etc. Air compressors are widely applied across all the industries wherever high pressure compressed air is required. One of the most popular air compressor usage in our daily activity is the gas stations supplying compressed air to inflate the tyres. This helps in smooth commode of the vehicles HVAC and refrigeration systems uses compressors. They are also found in the desktop and laptops with the air brush to pass the compressed air. Different applications demand for different types of compressors. Based on the usage and the type they are widely grouped as piston compressors, reciprocating compressors and rotary compressors. Reciprocating compressors are used in the mobile applications and are much affordable compared to the others. Rotary compressors are used as the standalone compressors which are widely applied over the industrial application machines. Listed here are the authorized suppliers of branded air compressors like ELGI oil free screw air compressors. These air compressors occupy less space and generate less heat. It is equipped with fail proof control system that are widely applied over various applications thus delivering high quality air. Get in touch to get the quote for right types of compressors that best suits your application.
Air compressors are mechanical machines that are designed to convert the air from the environment using a power source to compress it for any application. Listed are the top air compressor suppliers in UAE. They deal with many branded air compressors. Some of the branded mobile air compressors include Metabo portable air compressors of BASIC 601532000 220-240V/ 50 HZ priced at AED647.00, Sumake air compressors 50Hz - 1450 rpm and 60Hz - 1720 rpm priced at AED679.50, Tolsen air compressors 73115, 50 litres 1800w priced at AED548.25, Black and Decker air compressors Power: 2 HP (1.5KW); Voltage: 230 V; Frequency: 50 / 60 Hz priced at AED 849, Edon Silent air compressors 10-litre tank 8 bar priced at AED 1,150.00, TJM air compressors, Michelin air compressors, Nuair air compressors, Guangda air compressors, Fini compressors, Copeland air compressors, Danfoss air compressors, Arbor air compressors.
Affordable Air Compressor Brands in UAE
Makita air compressors Quiet series 1-1/2HP, 3 Gallon, oil-free pump type with max pressure 135PSI, 27.6lbs weight, 2.8Amps.
Hitachi air compressors Oil-free compressors with 0.70 discharge pressure, 7.5/7.9 discharge air capacity, and 45 motor output with lubricating oil filling method.
Powerex industrial air compressors are extremely quiet, oil-less and energy-efficient, and offer premium warranty, air or water-cooled system and dew point monitor.
Powermate air compressors have heavy-duty induction motors, are light-weight, portable with 135PSI operating pressure, 22*10*20 dimension, and 43pounds weight.
Chicago Pneumatic fixed speed compressors CPBg 30-50 smart, high efficient, flexible solution for industrial compressed air demand.
Kensun portable air compressor digital for car 12V DC and 110V AC for home, equipped with digital screen and LED work light.
Gardner Denver lubricated rotatory screw compressors 7.5-75KW with colour touch screen, IoT functionality, control of motor stop and start operation.
Husky portable electric powered silent air compressor with 60dBA ultra-quiet best in class performance and trim installation.
Champion air compressor LRS series L07RS-L29RS with variable speed 7-29KW (10-40HP), 3600 TEFC motors with a motor-driven fan.
Jenny hand-carry air compressors with powder coated heavy duty steel tank and frame assembly, pressure relief safety valve and manual tank drain.
Sanborn air compressors 1/3 H.P, 80PSI working pressure, heavy-duty 18 gauge steel, 6ft length with air chunk.
Industrial air compressor applications are wide across different industries. Some common uses include powering pneumatic tools like drills, hammers, and sanders. They also provide compressed air for spray painting and sandblasting. They supply air to machines and equipment that require needs air pressure to function efficiently. They are also used in chemical and pharmaceutical manufacturing, food and beverage processing, and the production of electronics and semiconductors. They give increased efficiency, reduced energy consumption, and improved safety. With the development of portable and energy-efficient models, air compressors are becoming more accessible to small businesses and individuals who need them for short-term projects. Additionally, the availability of rental services and online stores makes it easier for customers to access air compressors from the comfort of their homes or offices.
The maintenance services offered by air compressor companies ensure that the machines are operating at optimal performance, reducing downtime and repair costs. Furthermore, the compact air compressors developed for small workshops and garages offer a space-saving solution for those who have limited workspace. Customization services offered by air compressor companies provide customers with the opportunity to request specific features that meet their unique requirements. This is particularly useful for businesses that operate in specialized industries where standard air compressors may not be suitable. Overall, the strategies outlined in the selected text highlight the importance of innovation and customer satisfaction in the air compressor industry. By providing a range of products and services that meet the needs of different customers, air compressor companies can establish themselves as reliable partners in various industries.
Energy-efficient air compressors to reduce electricity consumption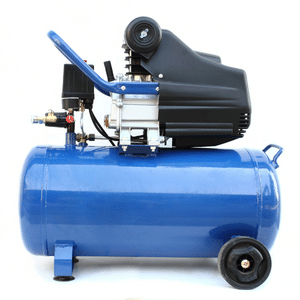 Heavy-duty air compressors are generally for prolonged and intense operation. The large models are units for permanent installation in industrial operations. They have 150 and 200 litres air receiver options. They have continuous working demands in workshops and industrial environments. The premium design with efficient motor capacity and high-performance air ends with less energy cost.
Contact Us
Typically replies within 24 hour
×