3 results for
Renting Pumps in Abu Dhabi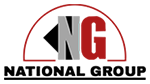 Products & Services :
Dewatering Pump
,
Dewatering Equipment
,
Submersible Pump
,
Piling
,
Dewatering
,
De-watering Equipment and Services
,
Drilling Equipment
,
Diesel Engines Parts and Accessories
,
Flanges
,
Hose Couplings and Fittings
,
Pipes and Pipe Fittings
,
Piling Contractors
,
Pumps
,
Renting Pumps
About Renting Pumps
Companies involved in the business of renting pumps in Abu Dhabi offer dewatering pumps to clients. Such companies offer dewatering pumps to suck out excess water from soil or other surfaces. Such pumps typically remove unwanted water from a certain area. These pumps are available in different models with different suction capacity. Construction companies are usually the clients of dewatering pumps. Civil engineering projects such as construction of dams, tunnels and hotels require pumps to remove excess water from the site. Dewatering pumps are rented by construction contractors prior to the beginning of works. Such pumps are also rented for use in industrial waste water drainage systems, public waste water drainage systems and in pumping stations.