2 results for
Respiratory And Personal Protection in Abu Dhabi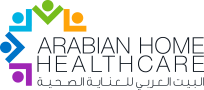 Ibn Hayan Pharmacy, Near Central Hospital, Airport Road
Abu Dhabi
02-6333062
Call
Products & Services :
Respiratory and Personal Protection
,
Health Care Products
,
Home Health Care
,
Medical Equipment And Supplies
,
Orthopedic
,
Wheel Chairs
,
Diagnostic Equipment
,
Foot Care Products
,
Hospital Equipment-Supplies and Maintenance
,
Hospital Furniture
,
Pharmacies
,
Physiotherapy and Rehabilitation
About Respiratory and Personal Protection
Companies offering respiratory and personal protection in Abu Dhabi are the leading manufacturers of protective gears and equipment. These products are required to protect a person from injury while working in hazardous environment. Such companies manufacture a wide range of products to cater to the requirements of several industries. Some of the products manufactured by these companies include helmets, goggles, protective clothing or other garments or equipment needed to protect the wearer's body from injury. The protective equipment protect the wearer from hazards including physical, heat, electrical, chemicals, biohazards and airborne particulate matter. These protective gears and equipment are worn for occupational safety, health purposes, sports and adventurous recreational activities.