1 results for
Satellite Communication Equipment in Abu Dhabi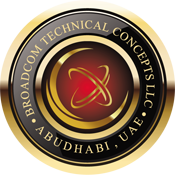 Products & Services :
Structured Cabling
,
System Integrator
,
CCTV Integrator
,
Networking
,
CCTV Installer
,
IT Solution Provider
,
Satellite Communication Equipment
,
Solution Provider
,
MCC Certified Installer
,
AV Integrators
,
Access Control Installer
,
IT Outsourcing
,
IT Security Solution
,
ADMCC Certified Company
,
PABX
,
Enterprise Wifi Solution
,
Endpoint Security Solution
,
Server Solution
,
IT Installer
,
Public Address System
,
IT Solutions
About Satellite Communication Equipment
Satellite Communication Equipment in UAE
We can see the usage of telecommunication in many service industries like telecommunication, broadcasting and military. There are different types of satellite communication equipment available in the market. Listed here are the top satellite communication equipment suppliers, dealers and distributors operating in the UAE. Amplifiers are one of the equipment that help to amplify and regenerate the signals. Antennas are notable satellite communication equipment that collects and radiates electromagnetic signals and helps transmit data to the receiver channel. Block up converters are satellite signals by converting lower frequency to higher frequency. RF receivers, translators, transmitters, switchover units, splitters are some of the satellite communication equipment supplied by the listed dealers.