1 results for
Spill Kits in Abu Dhabi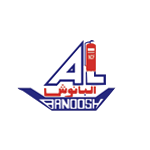 Products & Services :
Spill Kits
,
Fire Alarm Maintenance
,
Emergency Lighting
,
Voice Evacuation System
,
Fire and Gas Detectors
, HassanTuk Fire Alarm Monitor, Fire Alarm Systems, Fire Extinguishers, Fire Fighting Maintenance, FM 200 System, Kitchen Hood System, Fire Fighting Equipment, Fire Suppression System, Emergency and Exit Light, Safety Equipment, Emergency Escape Breathing Apparatus, Fire Fighting Contractors, Fire Protection and Fire Fighting Equipment and Services, Fire Protection, Fire Detection Equipment, Fire Extinguisher Refilling, Fire Pumps, Foam Systems, Fire Hydrants, Fire Protection Equipment, Fire Companies, Safety Chemical Cabinets, Safety Steel Cupboards, Lab Chemical Cabinets, Spill Containment, Safety Spill Absorbents, Lockout Tagout, Oil Booms, Chemical Spill Kit, Lockout Tagout Kits, Eyewash and Safety Showers, Non Spark Plastic Shovel, Evacuation Chairs, Safety Eyewash, Basket Stretchers, Cooking Gas Detectors, Approved Civil Defense Contractors, Industrial and Commercial Fire Alarm Systems, Fire Fighting Annual Maintenance, Fire Buckets, Sprinkler System, Fire Fighting Companies, Fire Protection and Fire Fighting Equipment and Service
Read More...
About Spill Kits
Spill Kits in UAE
Spill kit packs are significant substance that helps to tidy up units instantly and comes as a convenience for clinical offices as they manage liquids that gets spilled regularly. To get them cleaned quickly spill kit packs are used. Spill kits are quite possibly the main essential for business that handles high danger of contamination on premise. Listed here are the top spill pack suppliers, providers and merchants in the UAE. There are various kinds of spill kits available in the market. Some of them include chemical spill kits, general purpose spill kits, oil spill kit and universal liquid spill kit. Spills might cause health and environmental issues when remain unattended.
Contact Us
Typically replies within 24 hour
×