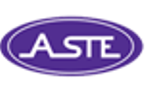 The Squre, Block J-217-Al Raihan, Al Mamzar
Dubai, UAE
32133
04-2209646
Call
Products & Services :
High Pressure Pump
,
Actuator
,
Condensate Pumps
,
Condenser Motors
,
Copeland Compressors
,
DRV
,
Evaporator Motors
,
HVAC Tools
,
Mitsubishi Compressors
,
PICV
,
Pressure Sensors
,
PRV
,
Valves Actuators
,
Refrigeration Controls
,
Refrigerant Gases
,
Kranzle
,
Cold Room Curtain
,
Compressors
,
Honeywell
,
Thermostats
,
Air Conditioning Equipment and Systems Parts and Supplies
,
Cleaning Machinery and Equipment
,
Refrigeration Equipment Supplies and Parts
About Drv
DRV
DRV is the double regulating valve that controls the flow of the liquid, gas or air in the unit. This double regulating valve operates in such a way that it halts the flow on the return line in the fan coil unit. DRV mainly restricts the air flow and checks on the temperature change and regulates the flow when required. DRV performs the balancing action that makes the system to work in the optimum condition. DRV valves are widely used in the showers that controls the hot and cold water. This valve performs the action of opening and closing the port. In order to maintain or balance the pressure double regulating valves are used. All the construction sectors have started using the balancing DRV valves to equip the system to work in an ideal condition. Contact the above listed suppliers, dealers and manufacturers of DRV valves in UAE.