2 results for
Boilers And Parts Suppliers in Dubai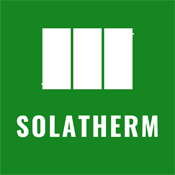 Products & Services :
Boiler Supplier
,
Calorifiers
,
Plate Heat Exchangers
,
Heat Pumps
,
Water Heater Supplier
,
Boilers and Parts Suppliers
,
Boiler Cleaning and Repairs
,
Burners
,
Copper Pipes and Fittings
,
Boilers
,
Solar Water Heaters
,
Boilers Distributors And Manufacturers
,
Heating Elements Supplier
,
Expansion Vessel
,
Boiler Maintenance
,
Solar
,
Solar Energy Equipment
,
Solar Generators
,
Solar Panels
,
Solar Solutions
,
Solar Water Heating System
About Boilers and Parts Suppliers
There are a number of boiler and parts suppliers in Dubai . They cater to power plants, paper industry and other segments. The suppliers offer a variety of boilers such as pot boiler, fire-tube boiler, water-tube boiler, flash boiler, and sectional boiler. The boilers are used for various processes or heating applications such as central heating, cooking, boiler-based power generation and sanitation. The parts suppliers also offer equipment such as pressuretrols, water level indicators, safety valve, bottom blowdown valves, continuous blowdown valves, flash tank, hand holes, surface blowdown line, circulating pump, top feed, chemical injection line and feedwater check valve, among others.