1 results for
Fire Cables in UAE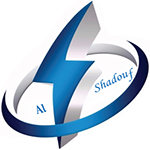 Products & Services :
Electrical Insulation Rubber Mat
,
GI Hanging Clamps
,
High Pressure Pipes
,
LED Lighting
,
Earthing And Lightning Protection
,
Cable Trays
,
Pvc Pipes And Fittings
,
Cable Trunking
,
Fire Cables
,
Clamps
,
Cable Glands and Lugs
,
UPVC Pipes
,
Wiring Accessories
,
GI Conduits
,
Isolators
,
Valves
,
PPR Pipes
,
Electrical Traders
About Fire Cables
Fire Cables in UAE
Fire cables are fire resistant and fire retardant cables that are designed to resist combustion and stop the spread of fire. They are designed in such a way that they limit the amount of smoke and other toxic halogen gas to escape during the fire. Fire cables are often used in high rise buildings, commercial complexes, educational institutes, hospitals and universities. These cables are in use in places that demand utmost safety and security. Fire-resistant cables are specially designed to curb the spread of fire and increases the safety feature in factories, hospitals and other buildings. Listed here are the leading fire cable suppliers, dealers and distributors in UAE. They manufacture high resistant fire cables that withstand extreme heat. They supply branded flame retardant cables and low smoke halogen-free cables and wires.
Fire Resistant Cables Specifications
Type: Cu/FR Barrier/XLPE/SWA/LSHF, Standard: BS 7846, Nominal Voltage: 600/1000V, Conductor: Class 2 Annealed Copper Wires, Insulation: XLPE, Sheathing: LSHF material LTS 1 Colours include Orange, Black or any other colour.