1 results for
Kosha Design in UAE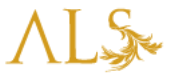 Products & Services :
Event Management
,
Corporate Events
,
Exhibition Stands Designers and Manufacturers
,
UAE National Day
,
Ramadan Tents
,
Kosha Design
,
Party Planning Service and Supplies
,
Audio Visual Equipment Rental
,
Balloons
,
Conference and Seminar Facilities
,
Corporate Gifts
,
Entertainment Programme Organisers
,
Event Promotion Consultants
,
Event Special
,
Exhibition Stand
,
Furniture Rental
,
Lighting Special Effects
,
Lighting Towers
,
Photography and Videography
,
Stage Decoration
,
Wedding Planner
,
Wedding Supplies and Services
About Kosha Design
Kosha Design
Any wedding or party planning involves kosha designs for the elegant look that it offers. Wedding kosha is the design in the center stage that it attracts the eyes of all the guests arriving for the function. Listed here are the leaders of wedding kosha, decoration and lighting options. They make sure that each and every part of the wedding hall looks elegant with the designs that compliments the couple and the gathering. They make sure that all the kosha design is up to the budget of the client. Kosha designs are the foundations for any wedding event happening in United Arab Emirates. They help in suggesting the right kosha design look for the big day. All of their designs are finalized based on the bride and bridegroom approval. Kosha is one of the important designs in the wedding event as the couple occupies the center stage, it is necessary that it looks absolutely stunning. Get in touch with them and enjoy the luxury of kosha design in the wedding party hall.