1 results for
Pallet Stackers in UAE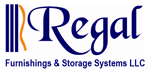 Products & Services :
Racking
,
Office Furniture
,
Shelving and Storage Solutions
,
Storage Bins
,
Mobile Shelving
,
Hospital Curtains and Disposal Curtains
,
Automatic Storage System
,
Pallet Trucks
,
Pallet Stackers
,
Industrial Shelving and Racking
,
Hospital Shelving and Racking
,
Hotel Shelving
,
Shelving And Storage Equipment
,
Shelving Commercial And Industrial
,
Kanban Systems
,
Material Handling Equipment
,
Stainless Steel Shelving
,
Doors and Dock Levellers
,
Shelving
About Pallet Stackers
Pallet Stackers in UAE
Pallet stackers are the best warehousing and distribution vehicle that handles material combined with the features of walking behind or can be driven by an operator or combination of both commonly referred to as walkie stacker. Electric pallet stackers are highly powerful and has the loading capacity of 800 to 2000 kilograms. This high-end weighing capacity can be utilized in many of the warehousing and industrial works where the safety is at high priority. Pallet stackers are manufactured in such a way that they produce maximum yield at lesser cost. All of the spare parts of these electric pallet trucks are encapsulated that it is maintenance free and also increases the life span of the pallet stackers. Loading and unloading if the goods is one tedious task that are involved in every industrial sectors and warehouse. Electric pallet stackers improve the performance of loading and unloading by performing the task at greater speed. Apart from the fast performance they are designed to provide complete safety for the operators. Listed above are the leading pallet stacker suppliers and distributors operating in UAE. All of their pallet stackers are robust, has high performance, easy handling of the vehicle, smooth steering above all safe and secure. Get in touch with the top pallet stacker suppliers in UAE.