1 results for
Pressure Vessel Suppliers in UAE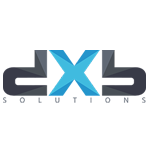 DXB Solutions has grown to become " The Most Preferred Service Provider" in the UAE. We have developed relationships with key companies like Grundfos, Lowara, Ebara, Espa, Viessmann, Wilo and others, made us to offer the perfect solutions and high quality assurance to our client satisfaction.
About Pressure Vessel Suppliers
Pressure Vessel Suppliers in UAE
Pressure vessels are used to transport materials at high pressure, such as Liquid Petroleum Gas (LPG). The quality of the pressure vessel is critical as it is used to handle flammable or hazardous or unstable substances. The Pressure Vessel suppliers have to check each vessel thoroughly for strict quality standards and defects. The supplier will match the demands of the market and will source the right product from the quality manufacturer, understanding the needs of the clients he serves. Each industry will use a pressure vessel to hold materials specific to the industry. Based on the material, the safety features are added to the pressure vessels. Even after sourcing from the best suppliers in UAE, pressure requires constant maintenance before every use. The vessel will be made of several layers and valves, that have to be checked if everything is intact. In case of any wear and tear, you can contact the same supplier for spare parts. Or welding might help is filling the cracks but still, the pressure vessel has to undergo a test to ensure safety standards. It is important to choose a supplier with immense knowledge in the field of pressure vessels in the Emirates of UAE.
You might also be interested in
Boilers Distributors And Manufacturers
|
Solar Water Heaters
|
Lpg Bulk Supply
|
Transport Rental Equipment