2 results for
School Bus Gps Tracking in UAE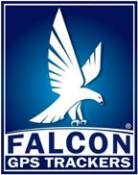 Products & Services :
GPS Monitoring System
,
Fleet Management
,
Vehicle Tracking
,
Fuel Management Systems
,
Vehicle Tracking System
,
Cctv Surveillance Systems
,
Security Control Equipment And Systems
,
Delivery Management
,
Route Optimization
,
School Bus GPS Tracking
,
Temperature Monitoring System
,
Fleet Management Systems
,
Global Positioning System
,
Vehicle Tracking Systems
M06, Al Andalus Bldg, Next to Abu Hail Centre, Deira
Dubai, UAE
95607
04-2389906
Call
About School Bus Gps Tracking
School Bus Gps Tracking in UAE
School bus fleet management is one great solution for the parents worried about their kid's safety and security. Gps tracking in the school bus helps to track the fleet of the school bus and generate live information about the current location. Falcon Gps trackers and V zone international LLC helps to track the school bus status during fleet using mobile application through google maps. School bus tracking is one of the tracking software's that are developed to ensure safety and take a log on every transportation detail. This software tracks the student status, activity and automates the attendance management system. This feature makes sure that none of the students have missed their school bus.
School bus route planning and scheduling is the most tedious and sensitive process faced by the transport department but now school bus Gps tracking software helps to solve the problem without much stress. The entire planning and scheduling is done through easy steps. There are many features associated with the Gps tracking system that automates the data collection based on which the route panning and scheduling are done through the easy user interface options. Auto routing feature enables to auto route the school bus from the list of data collected in the system. Managing kids during excursion is also made easy using the school bus Gps tracking system. The entire trip can be easily planned and executed by the transport authority with additional safety features of the students. Two factor attendance feature ensures the kids are hundred percent present in the vehicle. It also helps to access the driver activity through the sensors and the motion. Get in touch with the verified school bus Gps tracking system suppliers in UAE.