3 results for
Health Care Products in Sharjah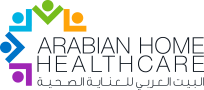 Products & Services :
Health Care Products
,
Home Healthcare
,
Medical Equipment and Supplies
,
Orthopedic
,
Respiratory and Personal Protection
,
Wheel Chairs
,
Diagnostic Equipment
,
Foot Care Products
,
Home Health Care
,
Hospital Equipment, Supplies and Maintenance
,
Hospital Furniture
,
Pharmacies
,
Physiotherapy and Rehabilitation
About Health Care Products
Buying health care products in Sharjah might be a costly affair for individuals as well as businesses. However, it is worth a try because you get top quality products at a price you can afford if your health is an important issue for you. Departmental stores and shopping malls have a dedicated section for all types of health care products of reputable brands. In fact many sales professionals in these outlets have in-depth knowledge of what products are suitable for what type of patients. Whether you a suffering from a lifestyle disease or chronic ailment, you will get the best health care products at highly competitive prices.