14 results for
Partitions in Sharjah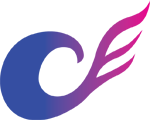 TOP FENCING SUPPLIERS & CONTRACTORSin UAE (Dubai, Abu Dhabi, Sharjah, Al Ain), Oman, Qatar, Iraq, Africa: Corrugated Sheet Hoarding Site Perimeter Barricade Temporary Fencings, Chainlink Fences, Welded Wire Mesh Heras Type Fence Panels, Gates, Barricades, Crowd Barriers, Stanchions, Bollards
FABRICATION:Gabions, Structures, Cable Trays, Hesco, Sheds, Prefab Portable Containers Cabins Porta Site Offices Camps, Bird Spikes, Cages, Steel Partitions, Railings, Ladders, Truss, Supply & Installation on Project Sites, ISO 9001:2008 CERTIFIED Company, STEEL FABRICATORS SUPPLIERS CONTRACTORS in UAE
A3-23 SAIF Zone
Sharjah
06-5528113
050-5475666
06-5528114
120769
Caterpillar Rd, Indl Area 3
Sharjah
06-5437606
06-5436197
41241
Opp Invest Bank, Caterpillar R/A
Sharjah
06-5328033
06-5328302
25569
Near Al Habtoor S/Room, Indl Area 5
Sharjah
06-5430882
06-5430883
37120
Near Sharjah Oxygen, Indl Area 1
Sharjah
06-5398857
06-5398858
80396
Near Intercare, Sharjah University Rd
Sharjah
06-5346346
06-5346345
28055
P3 - 7 & 8, SAIF Zone
Sharjah
06-5573399
06-5573393
9188
A3-23 SAIF Zone
Sharjah
050-5475666
06-5528114
120769
Bhnd Kanoo S/Room, J & P R/A, Indl Area 6
Sharjah
06-5431400
06-5423114
48587
Caterpillar R/A, Indl Area 3
Sharjah
06-5421711
06-5433712
23119
Near Cosmosplast, Indl Area 1
Sharjah
06-5323549
06-5337384
5880
Ibrahim Bldg, Al Butina
Sharjah
050-5694310
06-5321523
66193
Indl Area 2
Sharjah
06-5436437
06-5436438
64725
BMW Rd, Indl Area 2
Sharjah
06-5332255
06-5338323
6879
About Partitions
Partitions enhance the visual appeal of your building by optimizing the surrounding space. The key attributes to consider before going for office or domestic partitioning are the optimum use of space, budget constraints, preferred design and workspace management. Most partitions are designed with glass, anodized aluminium, plaster boards, metal faced or silicon glazed.
Wooden partitions are economical, lightweight, portable and easy to assemble. Plasterboards are commonly used to design office cubicles as they comprise of a very flexible system which can be tailored to meet thermal, acoustic and structural fire protection requirements. They can be used in hazardous environments as they are heat resistant, resistant to corrosion and have high tensile strength. Relocatable partitions are commonly used in office areas and commercial establishments. They comprise of metal studs that are designed similar to plaster boards. They are made up of aluminium or steel coded sections that are glazed with integral blinds. They are very flexible and are mainly used in office conference rooms, cubicles and dining areas. These partitions can be easily installed or detached and require less maintenance.
Metal faced partitions comprise of plastisol covered panels. They are commonly used in security cabins, storage areas and smaller rooms. Silicone glazed partitions have outstanding aesthetics. They are made up of glass sheets which are attached to an ultra slim silicon joint which can be installed on site. Some commonly used partitions are glass partitions, wooden partitions, aluminium partitions, folding door partitions and sliding door partitions. Some other types include drywall partitions, acoustic wall partitions, commercial building partitions, decorative partitions, brick partitions, concrete partitions, reinforced partitions, metal lath partitions, plaster partitions, hollow block partitions etc. Some popular locations to find partitions in Sharjah are SAIF zone, Industrial area 3, Rolla, Corniche and Al Habtoor.