1 results for
Steel Straps in UAE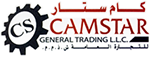 Products & Services :
Steel Straps
,
PP Straps
,
Shrink Films
,
Composite Straps
,
SPARKO
,
AMOT
,
Valves
,
CHALWYN
,
Packaging Materials
,
Oilfield Equipment
,
Welding Equipment and Consumables
,
Oilfield Supplies
About Steel Straps
Steel Straps
Steel straps are used to lock shipping containers, hold items together, secure security cameras in place and coupling pipelines. Ideally, steel straps are also used to fasten, secure and reinforce items for a firm fit. Steel strapping is the process of binding a steel strap to a box or structure to secure the items in the structure or the items in the box. Steel straps have high tensile strength and are commonly used in the construction industry and roadway safety. They are available in different widths and grades of steel to suit different applications. Some steel straps contain chromium and other alloys to make them resistant to corrosion and rust. Al Quoz industrial area in Dubai is one of the most popular locations in UAE to get in touch with manufacturers and suppliers of steel straps.
Steel straps are used for a wide range of applications such as to secure packaged glass and making sure that it stays locked in place so no breaks, scratches, or damage occurs, to secure wide loads within large containers like boxcars, trailers, and semi-trailers, to secure metal shipping containers and corrugated boxes, to lock items into place atop crates and pallets, to secure smaller items, like newspapers, small packages, books, paper, tools, etc., for shipping and handling.