1 results for
Underground Utility Survey in UAE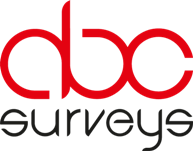 Office 27, 3rd Flr, Al Naboodah Office & Staff Bldg, Al Quoz Indl Area 3
Dubai, UAE
74169
050-9434873
Call
Products & Services :
Land Surveyors
,
Underground Utility Survey
,
3D Laser Scanning
,
Dimensional Control
,
Topo Survey
,
Aerial Mapping
,
Ground Penetrating Radar-GPR
,
Drones-UAV
,
BIM-Building Information Model
,
Aerial Photography and Mapping
,
Marine and Offshore Surveyors
,
Survey Laser Scanning
,
Surveying Instruments
,
Surveyors Aerial
,
Surveyors Hydrographic
,
Surveyors Land
About Underground Utility Survey
Underground Utility Survey
Underground utility surveying is an essential procedure and safety precaution to be taken before a contractor and engineers can lay down construction blueprints. It is a process that involves mapping out subsurface utilities like pipelines, sewage disposal, gas lines power and telecom cables, etc. The survey results usually contain a site markup, 2d or 3d utility structuring, technical reports, and so on.
Underground utility survey helps avoid damaging or destroying various underground public utility equipments. A well-mapped layout of location, depth, and size of these utilities can help engineers plan where to dig and how deep they can dig without causing any damage. Planning and making blueprints for buildings relates to public safety, making this procedure a necessity in most construction planning that requires a lot of digging. Damage to these utilities can cause major disruption and in some cases even death. Damaging a gas or fuel pipeline could result in leakage and explosion.
There are several institutions that deal with underground utility survey in UAE. The layout of the Emirates is well planned, organized and functional. The location of underground utilities is surveyed and mapped for the precision of their use. These institutions use several methods and equipment to help locate and determine the type of underground utility. Some state-of-the-art equipment like underground cable locators and GPR are used to detect and trace underground utilities before any subsurface work is carried out. These prove an accurate or almost accurate map of these utilities for safe digging or excavation.
Institutions that provide underground utility survey in UAE can be found in Industrial Area 3 and Dubai silicon Oasis, Dubai, UAE. These institutions have their own websites with a detailed description of the services they provide and methods and equipment used.