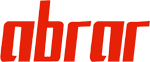 Abrar Tyres Trading
Business Details
Business Description:
Abrar Tyres Trading was established in 2003, to serve the tyre market of UAE. Our objective is to provide quality products and best services at competitive price to our local and export customers.
Abrar Tyres Trading is one of the leading, reliable and reputed multipurpose tyre trading organizations in the UAE, which deals in various brands and qualities of tyres, tubes, valves, tools and o'rings. We take this opportunity to introduce our special range of tyres for CAR, VAN, 4X4 TYRES, BUS, TRUCK, LT TYRES, FORKLIFT, SOLID AND POB TYRES, INDUSTRIAL TYRES, IMPLEMENT TYRES, SKID-STEER TYRES, OFF-ROAD TYRES, AGRICULTURAL TYRES, LAWN, GARDEN, GOLF AND MOTORCYCLE TYRES.
We are dealing in world renowned brands like BRIDGESTONE, DUNLOP, MICHELIN, CONTINENTAL, PIRELLI, GOODYEAR, YOKOHAMA, TOYO, SOLIDEAL, MITAS, MRL and BKT. The company has earned a growing customer base in various parts in and outside of UAE.
We deal with quality products which has played an instrumental role in attracting customers, who are on the outlook for quality products and best service at competitive prices.
Products:
AGRICULTURAL TYRES
BUS, TRUCK & LT
CAR, VAN & 4X4 TYRES
FORKLIFT, SOLID & POB TYRES
INDUSTRIAL & EARTHMOVER TYRES
LAWN, ATV & QUAD BIKE TYRES