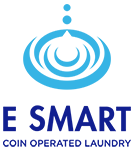 E Smart Laundry Machine Trading LLC
Business Details
Business Description:
E Smart was established in 2016, and is based on the principles of delivering maximum efficiency and quality at an affordable cost, for washing cloths in staff/labour accommodations. With the wide range of E smart washing machines we also ensure minimum utilization of water, which is a very precious resource. We provide coin operated user-friendly washing machines working on AED coins. This system saves plenty of water, which is currently being wasted by washing clothes by hands. It is also a very afford-able and time saving. E Smart will take care of all headaches of man-aging & washing laundry. The company is located in Al Aweer and is primarily active in the Dubai. Our business approach is water saving and good quality of washing. We strive hard at every step to deliver maximum satisfaction to our customers.
Vision
Our vision is to save water upto 20% to 25% through our E smart machines at a low cost, save the time and energy which is wasted for washing clothes, and enable people to have washing in minimum water consumption at minimal price without any head-aches.
Mission
At E Smart we are dedicated to provide a time and energy saving washing services, while taking care of the water usage, to make it eco friendly. We believe in efficiently delivering the maximum quality service to all our customers, as customer satisfaction is our primary motive.