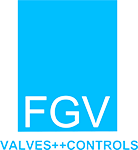 Fouress Equipments Trading LLC
Products & Services :
Valves
,
Expansion Joints
,
Strainers
,
Flange Adaptor
,
Air Valves
,
Butterfly Valves
,
Water Meter
,
Check Valves
,
Gate Valves
,
Ball Check Valves
,
Float Valve
,
Foot Valves
,
Globe Valve
,
Metal Seated Gate Valves
,
Motorized Butterfly Valves
,
Pressure Reducing Valves
,
Single Plate Check Valves
,
Couplings
,
Water Meters
Business Details
Business Description:
FGV International(Fouress ET) is one of the leading manufacturers of wide range of Ductile Iron Valves with manufacturing facilitiesin Europe& India andassembling, testing with stocks facility in the United Arab Emirates.
FGV are designers, manufacturers of Ductile Iron valves for water, wastewater application& sewerage applications, focused on customers working in the field of water & fire industry by supplying superior quality Valves, Actuators, Fittings, Strainers, Water Meters and other allied products. FGV offers a comprehensive range of valves starting from DN50 (2') up to DN3000 (120") and offer products from water recuperation to water distribution. FGV continues its joint venture manufacturing program with reputed manufacturing factories to develop & manufacture large diameter valves and supply them through well-organized supply chain.
Design
New products are entirely developed on the specifications provided by customers are reviewed and designed by the highly trained technical team. The company stands out for fast execution and maximum flexibility from the beginning stage to project delivery stage.
Engineering
At the end of the design stage, the technical & production team finalizes the new product by making several samples that are being tested to verify the compliance with the planning specifications. The samples & first batch of production undergoes numerous and stringent checking steps like Dimensional, Metallurgical, Coating and each valve is pressure tested & double checked for all quality parameters prior to final packaging & dispatch to customers.
Production
The in-house facilities like Foundry, Machine Shop, Assembly & Testing Labs and Packaging facility allows to supply valves under fully controlled quality measures. The incoming materials are fully inspected & checked to quality standards. One of the main strategic choices that have enabled us to reach such a high standard of quality is the monitoring of the entire production process from the planning stage to the final test performed on the 100% of production.
To guarantee the quality of the end products, the production processes undergo systematic inspections using calibrated instruments, statistical techniques and most advanced testing equipment's. Processes and process control are important elements that help determine the final quality of any product, after assembly, each product is tested in accordance with ISO standards to assess the operation, strength and tightness. Products are shipped with an 18 months International Warranty for any factory manufacturing defects.
Vision
To provide the best flow solutions to water industry globally.
Mission
To be a leading valve manufacturer & offering total flow solutions, ensuring customer satisfaction through quality services and products supplied.
Values
Quality, Excellence, Integrity, Service
Products:
Water Works Valves & Fittings
Gate Valves, Butterfly Valves, Check Valves, Air Valves, Strainers, Expansion Joints, Water Meters
Fire Protection Valves
Gate Valves, Butterfly Valves, Check Valves