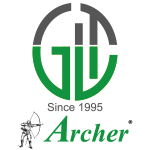 Golden Lights Trading LLC
Products & Services :
Building Materials
,
Fire Rated Tarpaulins
,
Hardware
,
Ropes
,
Shade Net
,
Tents And Tarpaulins
,
Metal Binding Strips
,
Nylon Rope
,
Packaging Materials
,
Safety Equipment
,
Tarpaulin
,
Tools
Business Details
Business Description:
Golden Light Trading LLC was set up in the year 1995 as a supplier of Tarpaulin, Ropes, Building materials, Fasteners, Safety devices and Packaging apparatuses. Golden Light Trading is situated as one of the market driving providers of Tarpaulin, Ropes and Building materials with an enormous supply of wide scope of items, exceptional service and unique expertise reinforced by an endless list of projects and major references began with its first day of activity. The organization's prosperity is driven by its reliable clients and group and their unrelenting focus on conveying results the correct way – by working capably and executing with great results.

We have expanded and consistently centered around conveying top-notch items to every one of our purchasers. We are likewise focused to come up with innovative solutions to take into account the necessities of our clients. Our strength lies in our business morals, responsibility, adequacy of our staff, our vision to predict and adjust to the changing trends and requests. We have a more holistic approach towards selling & provide adequate solutions to meet client's requirements.

Tarpaulin supplier, PVC tarpaulin supplier, Canvas tarpaulin supplier, Nylon rope supplier, Polyester rope supplier, Cotton rope supplier, Building materials supplier, Construction material supplier, Binding wire supplier.

Golden Light Trading will continue to introduce top-notch products that are of high quality and sustainable for a long time.