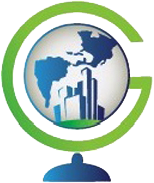 Green Guard Technical Services LLC
Business Details
Business Description:
Green Guard is one of expertise building maintenance business team in UAE.
We are involved in the field ofunder taking annual building maintenance ,Electro mechanical works, Civil repairing work, Carpentry and joinery Work, Interior decoration work, Parking sheds and Pergolas, Internal and external painting works, Flooring, Aluminum and Glass works, Interlock and Paving tiles. All kind of water tank installation, Water tank cleaning, Toilet cubicles and lockers works.
Services:
Electrical, Plumbing and Sanitary, Air Conditioning, Carpentry and Joinery, Kitchen cabinets, GI and Pre insulation ducting, Acoustic false ceiling, Gypsum false ceiling, Pergola installation, Parking shed, Internal and Extenal Painting, Flooring, Aluminium And Glass works, Laying of interlock and paving tiles, All kinds of Water tank installation, Water tank Cleaning, Water Proofing, Toilet cubicles and Lockers