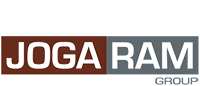 Business Details
Business Description:
JOGA RAM GROUP was formed in the year 1988 with the sole purpose of establishing a world class joinery company in the region catering to the various needs of the discerning and quality conscious clientele. Since 1988, the company has grown many folds under the able leadership of Mr. Joga Ram and ever since, it has served the people of Middle East to their fullest satisfaction. Its numerous and varied successfully completed projects are ample proof of the company's performance in the areas of joinery works, interiors and trading.
Located in the Al Qouz Industrial Area 2 of Dubai, JOGA RAM Group has one of the best joinery, carpentry and furniture manufacturing facilities spread over an area of 10,000 square feet. The factory is equipped with a comprehensive range of latest state-of-the-art machinery, which makes the company one of the most efficient, advanced and sophisticated companies of this type in the region. Manning this facility is 70 highly skilled work force which includes 55 skilled technicians and 15 executive staff consisting of managers and design personnel, who have been carefully selected for their expertise and skills. This amalgamation of the best infrastructure with the finest skills and talent ensures that at all time, the company achieves the highest quality standards within the demanding schedules.
Our success has been based on values which are ingrained into our corporate culture and are followed in every aspect of our business operation through four major tenets: zero compromise on quality, consistent value for money for customers, continuous investment in human resources and a strong commitment to maximizing value. We strongly believe that our main strength lies in our most precious asset – our people and they are equally a part of our success.
As we move ahead to the future, we eagerly embrace new technologies, innovative thinking, and operational & technical change, but our commitment, at all levels, to excellence, quality and relationships with our employees and customers remain the foundation of JOGA RAM GROUP's success story.