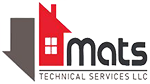 Mohammed Aber Technical Services LLC
Business Details
Business Description:
MATS is the fastest developing organization situated in Dubai and our advancement is continually satisfying our client requests. The organization's primary zones of business interests incorporate General Maintenance, Facilities Management, Technical Contracting deals with building structures, and arrangement of specialized skilled manpower and technical project management. Consumer satisfaction, Integrity, and responsibility in all parts of the business are the fundamental beliefs of the association. Our supervisory crew has many years of business experience which shapes the internal strength of Muhammad Aber Technical Services LLC.
Dubai has a preferred position of being in a geologically essential area, as in numerous products are imported to and sent out from Dubai. So having a trading business in Dubai can be beneficial for a businessman. Our Qualified specialized group that offers 100% accurate services. Our primary center is to get customer fulfilment. We give proceeding with better arrangements or administrations most recent 8 years. Our Qualified technical team that provides 100% accurate services.