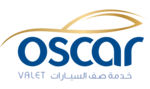 Oscar Valet Parking Services
Business Details
Business Description:
Established in the year 2011, OSCAR VALET SERVICES is part of the TAF Group. In a short time the company has established a strong foothold in the Valet Parking business in Dubai. Since inception it has bagged prestigious contracts from major five star hotels and other hospitality and health care service providers. The company has built a reputation for providing the highest quality services in the industry.
Oscar Valet and services is fully dedicated to contribute to the fast growing economy and the prosperity of United Arab of Emirates as well as to enhance the level of service in this industry.
Based in Dubai, the commercial center of the Gulf region, Oscar works to provide businesses, from large multinational corporations to small business organizations, with the latest valet solutions in the world. The company offers a wide variety of valet related services to UAE marketplace where the demand for such services is growing steadily.
These include:
Valet Parking Services
Oscar Services provide highest level of valet services with all the consideration that business owners and event planners practice to ensure flawless service. Whether at any upscale resort, an entertainment event or a corporate function it's the valet who greet guest first.
Car Parking Rental & Management
Oscar Services provide solutions based on the most innovative technology to meet the parking requirement of small, medium and large sized parking facilities at shopping mall and residence and commercial building communities.
Event Management
Oscar Services is a full-service meeting and Event Management Company, where we give priority to each and every client, understand their requirements and strategize a detailed plan of action as to how to go about executing their valet parking services for their valuable guest.
Services:
Velet Parking Services, Car Parking Rental & Management, Event Management