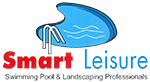 Smart Leisure Swimming Pools and Landscaping Professionals
Business Details
Business Description:
Smart Leisure Swimming Pools & Landscaping, have dedicated workers who are specialized in swimming pools construction & landscaping. Due to our ongoing belief in quality we have achieved hundreds of satisfying customers within a short span of time. The artistic way of our engineering will make your outdoor a beautiful place for your leisure time. We also undertake maintenance of your swimming pools.
Concrete Swimming Pool
For commercial and residential pool.
Innovative design with social effects.
Made of quick setting and high strength Unite operation with reinforcement, micro silica and waterproofing.
Any size and shape can be designed.
Specialized for Fiberglass Swimming Pool
Best for residential pool.
Fast and reliable installation.
Both gel coat & ceramic tiles finish.
Ideal for villas where space is limited.
Landscape, Paving Work & Pergola
At Smart Leisure, we provide the most unbelievable selection of products that can take care of most hard landscaping and paving work in your outdoor space. We believe that good design allied to the right product is the key to a beautiful garden. We were using natural slates and stones for landscaping work.
Swimming Pool Maintenance
Regular, twice weekly maintenance keeps the pool water clean and clear for a week of use. Apart from the periodic vacuuming, cleaning and back washing, we care for pH levels & chlorine content.