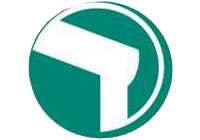 Swift Rooms LLC
Dubai Garden Centre, Sheikh Zayed Road, Al Quoz
Dubai
37579
04-3474240
Call
Business Details
Business Description:
Swiftrooms is a family run business established over 25 years ago in the UK. We have been operating in the UAE for over 4 years, providing the nation with beautiful Glass Rooms, and an exceptional quality of uPVC Windows and Doors.
Today, Swiftrooms, a company approved by Dubai Municipality, have successfully installed over 100 projects in the UAE; our clients include some of the high profile families such as The Nahyans, Al Qassimis, Lootahs and Al Suwaidis proving that Swiftrooms' quality and service is second to none.
Swiftroom products are not limited to residential customers. We have successfully installed our products in various commercial buildings in: The American University in Dubai; The Central Market Souk by ALDAR; The Address Hotel – Montgomerie Hotel by EMAAR and The Desert Group. These large scale projects have added space and breathtaking aesthetics to the existing premises.
Swiftrooms operate the manufacturing process from our fabrication plant in Al Qouz: We manufacture our conservatories, windows and doors using only the highest quality materials with uPVC profiles shipped to Dubai from the UK and supplied by Synseal " the UK's number one choice Supplier for windows, doors and Luxury Glass Rooms" . Ensuring all our products are of a quality not readily available in the UAE.
Sales Advisors and Areas Covered:
Our Advisors cover all areas of the UAE; Abu Dhabi, Al Ain, Dubai, Sharjah, Ajman, Fujairah and Ras Al Khaimah.
Products:
uPVC Windows, Doors & Luxury Glass Rooms
Services:
Installing extra rooms, windows or doors doesn't have to be stressful! Our friendly Customer Service team can guide you through every step of the way; before, during and after the installation.