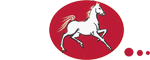 Trojan Power Transmission Equipment Industry LLC
Business Details
Business Description:
Trojan Power Transmission Equipment Industry LLC is a Dubai based engineering organisation specialising in the management of all aspects of power generation equipment manufacturing and engineering.
Our expertise covers, but is not limited to, Transformer manufacturing, Transformer overhauling, Control panel manufacturing, Switch gear manufacturing, Construction site Transformer manufacturing.With a commitment to professionalism and quality of service, Trojan aims to work with clients to meet challenges and exploit the opportunities of today's power sector.
The strength of Trojan is the ability to tailer power systems specifically to clients individual needs taking into account company size, structure, company standards, local conditions and legislation.
Products:
Site Transformer, Lighting Transformers, Battery Chargers, DC Source, Low Voltage Lighting Ballast, Ignition Transformers for Boilers, Voltage Conversion Transformers, Explosion Proof Transformer, Power Distribution System, HV Transformers, Transformers for Oil Field, Ultra Isolation Transformer, Potential Transformers, Current Transformers, Boards & Control Panels, Transformers for Special Apps, Lighting System
Open Hours:
8:00 am to 1:00 pm & 2:00 pm to 6:00 pm