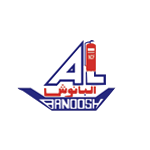 Al Banoosh Trading LLC
Business Details
Business Description:
AL BANOOSH TRADING LLC, ISO 9001:2008 Certified & XAR wear plates- Distributor of ThyssenKrupp Steel Europe, Our Experience & business combined over many years in all over Middle East, Asian Countries and worldwide as a one of the leading traders of steels and Providing ideal solutions to every patrons
Al Banoosh Trading is a leading distribution network of steel manufactures giving easy access to its comprehensive range of products & services to various Middle East Customers
As one of the leading distributor in the steel market, Al Banoosh trading offers a wide range of diversified quality products made of carbon steel, alloy steel, stainless steel, non - ferrous metals and a lot more. With diverse assortments of supply program, Al Banoosh Trading is dedicated to provide and maintain a warehouse of ready stock items to cater your immediate requirements. At Al Banoosh Trading, we also accommodate request for special products.
Products:
Engineering Steel
C45/EN8/080M40
42CRM04/EN19/414OT/709M40
34CRNIMO6/EN24/817M40
ST 52.0(S 355 J 2H)HOLLOW BAR
CK 45 CHROMED BARS
Tool Steel
1.2379/d2/X153 Cr Mo V 12
1.2312/P20/40 Cr Mn Mo S 8-6
1.2316/X 38 Cr Mo 16
Stainless Steel & Round Bars
Grade 304/304 L
Grade 316/316 L
Wear Resistent Steel 400HB
XAR 400
FOR A400
Stainless Steel Sheets HR/CR
Grade:304L,316L(Finish:No.1,2B Brush No.4,)
310S
Duplex: S 31803
Services:
Cut-to-Size services, Outsourcing Special Material Requirements, Warehousing and Logistics, Quality Assurance, Prompt Delivery