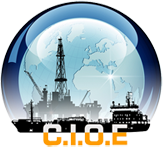 Century International Oilfield Equipment LLC
72, 7th Floor, ADCB Building, Mina Rd, Al Sour
Sharjah
25495
06-5750937
Call
06-5726199
Business Details
Business Description:
Century International Oilfield Equipment LLC is a regional leader in the supply of world-class equipment for the oil field sector including petrochemical companies, refineries, offshore agencies, and marine & shipping business.
Committed to superior product quality and service standards, Century International Oilfield Equipment serves the on-shore and offshore oil & gas sector through an array of products that meet all their demanding requirements. The portfolio also covers engineered products and systems, and contracting services specially suited for the petrochemical and mining industries.
The company leverages on the world-class not just by selling "rope and dope" – but We will look for solutions so that the products and services we provide will be an extension of our values above.
One of CIOE's ambitions to provide best service for all of our customers. We develop our employees' capabilities and provide an enjoyable work environment, which encourages innovation, honesty, fairness and a sense of entrepreneurship, while ensuring business success.