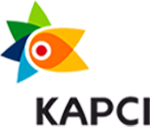 Golden Eagle Paints Trading LLC
Business Details
Business Description:
Golden Eagle Paints Trading Golden Eagle Paints Trading is one of the leading integrated paints and coatings manufacturing companies in Jordan, with subsidiaries in Egypt, Sudan and UAE. We develop and produce a complete range of powder coatings, architectural paints, decorative paints, car refinish paints and industrial paints. The company exports its products to Egypt, Sudan, Libya, Algeria, Ethiopia, Oman, Equatorial Guinea, UAE, Kuwait, Qatar, Saudi Arabia, Iraq, Yemen, Iran, Lebanon, Sierra Leone, Russia, Venezuela, Syria, Palestine, Turkmenistan, Afghanistan, Bahrain and Somalia.
Our employees are the backbone for the success of our business and the reputation that we gained among our customers. We always work to improve our customer needs and look to exceed their expectations. Our working atmosphere drives our employees for continuous development, learning and personal growth. We will provide the best value to our customers by continuously improving our processes and cost structure.